2018 Chevrolet Traverse Lease Specials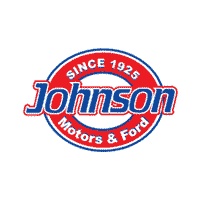 If you have been considering bringing home the new 2018 Chevrolet Traverse, there is no better time than now, and no better place than Johnson Motors. At Johnson, we offer four different locations that serve you, providing great lease specials on vehicles like the Traverse and many more. Stop by one of our locations, check out or select online, or give us a call to get started down the path of bringing home your new Traverse today. We promise you will be glad that you did.
Why Lease a 2018 Chevrolet Traverse
If you feel bogged down by traditional vehicle loans due to the longevity of the loan, the cost of payments, and all the hassle that comes along with them, there is a better way. Choosing an affordable lease on your new 2018 Chevrolet Traverse is the way to get the freedom and the peace of mind that you want while getting the vehicle you have been dreaming of. A lease features shorter lease periods allowing you to upgrade sooner, lower monthly payments, and a warranty that covers your vehicle throughout the duration. What more could you possibly want out of your new vehicle? Let us help you get started off on the right foot this summer at Johnson Motors of Wisconsin today.
Experience, Knowledge, Selection
If you are looking to work with a dealership that has plenty of experience helping people get into the vehicle of their dreams, the knowledge that it takes to get you a great vehicle at an affordable price, and the selection that makes choosing the right vehicle easy, Johnson Motors is where you need to find yourself. With four different locations to serve you, we are never too far away. Come see just how easy getting an affordable lease on your new 2018 Chevrolet Traverse can be.