2018 Chevrolet Tahoe Lease Specials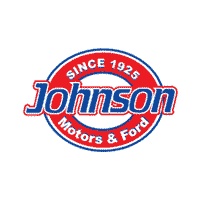 There are plenty of reasons that make bringing home a new 2018 Chevrolet Tahoe a great thing. Unmatched technology and comfort features, plenty of room to stretch your legs, and ultimate drivability are chief among them. But, did you know that by choosing a great lease special from Johnson Motors, it's easier than you may have thought to bring home the vehicle that you have always wanted? That's right. At Johnson Motors, we are here to match you with the perfect Tahoe and the right payment each and every time.
Why Lease a 2018 Chevrolet Tahoe
If you still aren't sold on the idea of choosing a lease to bring your new 2018 Chevrolet Tahoe home, we would like to tell you just a few of the reasons why a lease might be the best choice for you. A lease features many advantages that a typical traditional loan cannot match. A lease typically lasts for around 2 years as opposed to a traditional 5 or 6, meaning that you can upgrade to a new model year sooner. A lease typically features more affordable monthly payments than more traditional loans. Finally, a lease features a warranty that covers your new vehicle for the duration of your lease. Learn more at one of our easy to find locations around Wisconsin.
Get Your New Tahoe at Johnson Motors
If the affordability and ease of getting a lease on a new 2018 Chevrolet Tahoe wasn't reason enough to shop with us, the friendly, knowledgeable sales staff of Johnson Motors should be more than enough reason. We have the experience that you need to find that perfect new Tahoe and get the affordable payments that you need on your new lease to make everything just right. Come take a closer look at your new Tahoe at one of our easy to find locations around Wisconsin today.