2018 Chevrolet Suburban Lease Specials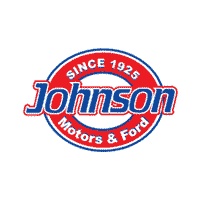 If you need more seating space, more technology features, and more room to stretch your legs, we can help. At Johnson Motors, you can find the big selection of 2018 Chevrolet Suburbans that you have been looking for. Not only that, but we feature affordable lease specials that make bringing one home even easier than you may have thought. Yes, you can afford a new Suburban, and we here at Johnson Motors would love to show you the way. Learn more online, or stop by one of our locations to learn more.
Why Lease a 2018 Chevrolet Suburban
Three words are all that you need to know when it comes to why you should lease a 2018 Chevrolet Suburban from Johnson Motors. Affordability, warranty, freedom. A lease is more affordable than a traditional loan, features a warranty for the entire duration, and you get the freedom to upgrade to a new model year sooner. A lease on your new Suburban is the best way to get your summer started off on the right foot. It really is that easy to get everything that you want, including peace of mind from your new vehicle. Learn more at Johnson Motors today.
The Space You Need, The Prices You Want
Johnson Motors has a history of matching people with the perfect vehicles at affordable prices throughout Wisconsin. So, if you are still on the fence of whether or not to lease your new 2018 Chevrolet Suburban, we can help. Stop by one of our easy to find locations, and get the seating space and legroom than you need and at the prices you want with an affordable lease from Johnson Motors. You will love this place and love this vehicle, guaranteed.