2018 Chevrolet Silverado 3500HD Lease Specials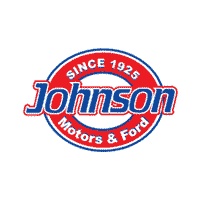 Sometimes life demands more out of your truck than it is able to give. For those moments, the 2018 Chevrolet Silverado 3500HD is ready to go. Whether it's the big time payload that you need, the massive towing capacity, or all of the power beneath the hood, this is the truck that you have been looking for. Come see just how easy getting your very own Silverado can be by making your way down to one of the Johnson Motors family of dealerships locations near you to learn about all of the affordable lease offers that we have available.
Why Lease a 2018 Chevrolet Silverado 3500HD
If you have it stuck in your mind to choose a traditional loan on a new truck, there are several reasons that you might want to consider a lease rather than purchasing out right. First, a lease gives you the ability to upgrade to a new model year sooner through shorter lease terms than a traditional loan. Second, a lease features a warranty that covers your truck throughout the duration of the lease. Lastly, lease payments are often far more affordable than traditional loan payments in the majority of cases. If you want to learn more, we are here to help at Johnson Motors.
Big Time Trucks, Affordable Pricing
If you are looking for Wisconsin's home for big time trucks and affordable prices, you just found it. Johnson Motors features four different locations across the states to help you find the perfect vehicle to meet your needs and exceed your expectations. Work, play, and everything in between, we featured many vehicles like the 2018 Chevrolet Silverado 3500HD that you can't wait to bring home. Come see just how easy it can be to get that great lease on your new truck today.