2018 Chevrolet Silverado 2500HD Lease Specials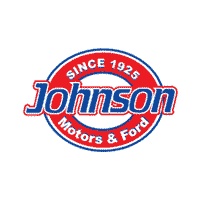 If you need a bigger truck to pull that big job trailer or big new boat, or just like the peace of mind that comes with knowing that your truck can handle whatever you throw at it, the 2018 Chevrolet Silverado 2500HD is exactly what the doctor ordered. This big bad hauling machine is the perfect truck for handling whatever life throws at you, and just to make things even easier, it's more affordable with a lease special from Johnson Motors. At Johnson, we can help match you with the perfect truck for life in Wisconsin without breaking the bank. Stop by one of our locations today to learn more.
Why Lease a 2018 Chevrolet Silverado 2500HD
Getting the right truck for all of your needs is a major step forward when it comes to peace of mind. Getting that same truck while staying within your automotive budget is even better. That is why choosing an affordable lease on the 2018 Chevrolet Silverado 2500HD is the way to go. Choosing a lease in favor of a traditional loan is smart for many different reasons – more affordable monthly payments, warranty coverage throughout, and short lease periods all make for more freedom and more reasons to say yes to the 2018 Chevrolet Silverado 2500HD from Johnson Motors.
Wisconsin's Home for the 2018 Chevrolet Silverado
We are proud to call Wisconsin home, but we are also proud to offer our neighbors in surrounding states an affordable way to get into a new Chevrolet vehicle. So, no matter where you live, getting an affordable lease on the 2018 Chevrolet Silverado 2500HD is never more than a short drive away. Friendly staff, great selection, and affordable prices – get your new Chevrolet Silverado on one of the lots of the Johnson Motors family of dealerships today.