2018 Chevrolet Silverado 1500 Lease Specials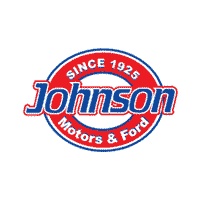 Bigger, badder, stronger, the new 2018 Chevrolet Silverado is built tough to get the job done the right way. Great payload and towing capacity mean that you have the power that you need to work hard and play harder each and every day you are behind the wheel. No matter what task you are doing that requires a truck, this is the one that you want, and it only gets easier with an affordable lease special from Johnson Motors and it's too easy to find locations offering a great selection of Chevrolet Silverado near you.
Why Lease a 2018 Chevrolet Silverado
More than likely, living in Midwest, you already know that the advantages of owning a truck like the 2018 Chevrolet Silverado. However, did you know just how easy it is to bring one home? That's right, choosing a lease from Johnson Motors puts you in control of your automotive buying experience by giving you lower monthly payments, a comprehensive warranty program throughout the duration of your lease, and the ability to upgrade to a new model year truck in about two years. It really doesn't get any better than that.
More Reasons to Say Yes to a New Chevrolet
When it is all said and done, choosing the right dealership to help you put together a new lease on a 2018 Chevrolet Silverado is more than half the battle. At Johnson Motors, we take the guesswork out of choosing the right dealership to work with. We are committed to giving you the absolute best shopping and buying experience each and every time. Great selection, affordable lease offers, and the best staff in the business. Come take a closer look today, and experience the Johnson Motors difference for yourself.