2018 Chevrolet Malibu Lease Specials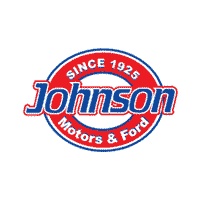 2018 Chevrolet Malibu Lease Specials
The 2018 Chevrolet Malibu is not only attractive but well-designed to give you the utmost in features and comfort without breaking the bank. To make things even better, you can get the new Malibu from Johnson Motors for an affordable lease price that leaves more money in your pocket at the end of the day and more car in your driveway when all is said and done. Stop by one of our four locations around Wisconsin, find that perfect new vehicle, and get that affordable price that makes every trip to Johnson worthwhile.
Why Lease a 2018 Chevrolet Malibu
Are you considering spending your hard-earned money on a new 2018 Chevrolet Malibu but still aren't sure of the best way to get it done? An affordable lease special from Johnson Motors can help you save more money and get more peace of mind at the end of the day. A lease features more affordable monthly payments than traditional offerings, a great warranty that will have you covered throughout the lease, and shorter lease terms that make getting a new vehicle easy if you so choose at the end of your lease term. Learn more by stopping by or giving us a call to get started down the road to new car ownership today.
A Great Way Forward
After you have chosen the car that you want, like the 2018 Chevrolet Malibu, the next step is to find a dealership that can help you get it home more affordable and with less stress than the other guys. At Johnson Motors, we have the right amount of experience, a great selection, and more affordable prices than the other guys. That means that not only will we have the vehicle that you have been looking for, it is more affordable with a great lease price than you may have thought. Johnson Motors is working hard to earn your business each and every day.