2018 Chevrolet Equinox Lease Specials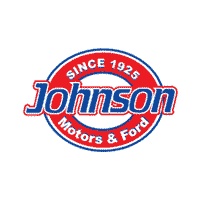 Getting an affordable monthly payment on a great compact SUV doesn't have to be a difficult thing. When you choose the 2018 Chevrolet Equinox and an affordable monthly lease payment from Johnson Motors, everything else just seems to fall into place. Plenty of seating space, great features, and ultimate curb appeal, the Equinox gives you everything that you could possibly want in a compact package. Plus, the affordable lease offer means the new Equinox is well within your monthly budget. Stop by our lot to learn more about this dynamic duo today.
Why Lease a 2018 Chevrolet Equinox
When it comes to getting a new vehicle, most people think that a traditional loan is the only way to go. After all, their parents and their parents before them bought vehicles that way. Well, we are here to tell you that a lease just might be a better option in many cases over a traditional loan. Start with a lower monthly payment than a traditional loan, add in a comprehensive warranty that spans the duration of the lease, and finish with a shorter lease term that allows you to upgrade to a newer model year sooner, and it's easy to see why a lease simply makes sense in many cases. Come learn more on one of the lots of Johnson Motors around Wisconsin and drive away happy with an affordable lease on your new Equinox.
A Friend In the Business
If you are looking for an automotive dealership that knows what it takes to help you get that affordable lease on your new Chevrolet Equinox, the friendly staff of Johnson Motors has plenty of experience to help you out. Not only that, you also get a great selection, affordable prices, and only the help that you want to put it all together. Stop by one of our locations today, and get summer started off on the right foot with your new Equinox from Johnson Motors.