Chevrolet Dealer Near Somerset, WI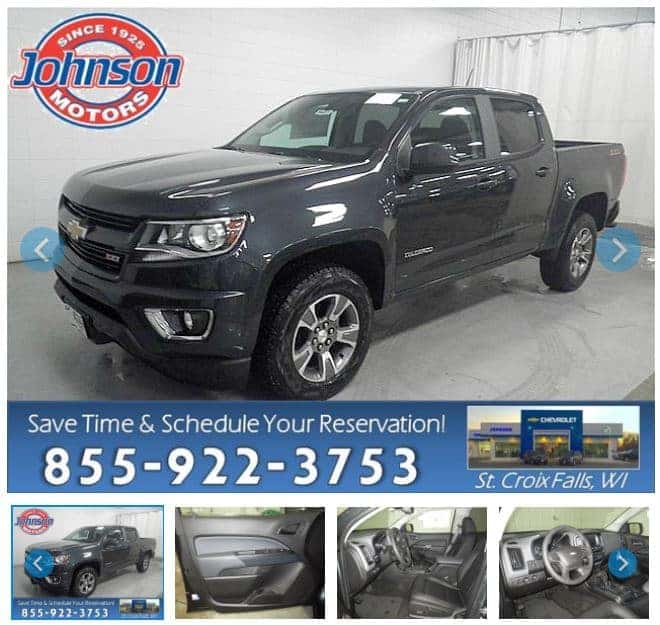 If you are looking for a new vehicle, this Chevrolet dealer Near Somerset, WI is the first place to look. Don't get run around by the rest. Johnson Motors has over 100 years of experience looking after customers and providing quality automotive services. Even if you aren't sure exactly what you need, our friendly staff will listen and understand your lifestyle to ensure that the car that you buy will suit your needs and give you years of satisfaction. Johnson Motors looks forward to hearing from you.
Chevrolet Spark Near Somerset, WI
The Chevrolet Spark near Somerset, WI is a surprising package that is sure to delight. Smart looking and full of clever features, the Spark brings together all the features that you are looking for and packages them in a subcompact hatch. Safety, connectivity, and an engine that delivers impressive power and economy, you are on the right track with the Spark. Test drive one today at Johnson Motors and see the evolution of the small car.
Chevrolet Sonic Near Somerset, WI
Step out in style with the Chevrolet Sonic Near Somerset, WI. Filled with clever tech and packing a punch, the Sonic is a big impression in a compact form. Choose from sedan or hatchback and one of ten eye-catching colors. Add some options to create a personal touch and give you exactly what you need in a car. Peace of mind comes standard with Chevrolet Complete Care. Discover the responsive engine and comfortable interior at Johnson Motors.
Chevrolet Cruze Near Somerset, WI
Always ready to go when you are, the Chevrolet Cruze is available in sedan and hatchback to suit your needs. It may be small in stature, but it makes up for its size in features, safety, and technology. From your first drive, you will be surprised at just how driver-focused this car is. With an engine built to go and a turbo-diesel option that is even more economical, you will wonder why it has taken you until now to discover the Chevrolet Cruze. Get a full demonstration at Johnson Motors.
Other Chevrolet Models Near Somerset, WI
Chevrolet Malibu Near Somerset, WI
Chevrolet Impala Near Somerset, WI
Chevrolet Volt Near Somerset, WI
Chevrolet Bolt Near Somerset, WI
Chevrolet Trax Near Somerset, WI
Chevrolet Equinox Near Somerset, WI
Chevrolet Traverse Near Somerset, WI
Chevrolet Tahoe Near Somerset, WI
Chevrolet Suburban Near Somerset, WI
Chevrolet Camaro Near Somerset, WI
Chevrolet Corvette Stingray Near Somerset, WI
Chevrolet Camaro ZL1 Near Somerset, WI
Chevrolet Corvette Grand Sport Near Somerset, WI
Chevrolet Corvette Z06 Near Somerset, WI
Chevrolet Corvette ZR1 Near Somerset, WI
Chevrolet Colorado Near Somerset, WI
Chevrolet Silverado 1500 Near Somerset, WI
Chevrolet Silverado HD Near Somerset, WI