Chevrolet Dealer Near Erin Corner, WI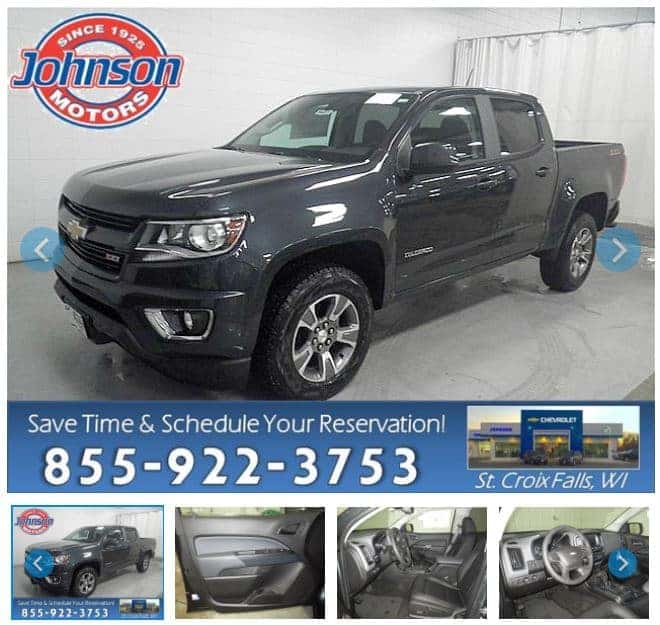 You will love buying your new car from Johnson Motors, the Chevrolet Dealer near Erin Corner, WI. With over 100 years in the business, Johnson Motors knows just what it takes to make your purchasing experience fun and exciting. We take care of the details so that you can focus on the exciting parts of buying, such as choosing your options and picking the color. From the minute that you step in the door, to when you return for your next vehicle, Johnson Motors aims to make you feel welcome and supported through all elements of vehicle ownership and maintenance. Experience the difference today.
Chevrolet Corvette Grand Sport Near Erin Corner, WI
You have always wanted one, so why not take a test drive today? The iconic Chevrolet Corvette Grand Sport Near Erin Corner, WI will take your breath away and reinstate your love of driving. Built just for you, you can attack every corner or just cruise by and enjoy the drive; the Chevrolet Corvette Grand Sport looks every part the muscle car and doesn't disappoint on the road. Race in to Johnson Motors and get yourself a piece of automotive folklore.
Chevrolet Corvette Z06 Near Erin Corner, WI
Taking the joy of the drive to the next level, the Chevrolet Corvette Z06 near Erin Corner, WI, is just what the doctor ordered when it comes to having fun. Supercharged fun, in fact. The Corvette Z06 is what they are referring to when they say it is just like it was built for you. Clean lines, iconic shape, and the heart of a lion. Tear up the roads or take it to the track; the Chevrolet Corvette Z06 will take you where you want to go.
Chevrolet Corvette ZR1 Near Erin Corner, WI
Start your engines. The Chevrolet Corvette ZR1 ear Erin Corner, WI is available from Johnson Motors. With style that will get your heart racing, the Corvette ZR1 offers the most advanced engineering to create a supercar that you just can't live without. Experience 212 miles per hour on the track, and hit 60 in 2.85 seconds. Feel the rush at Johnson Motors.
Other Chevrolet Models Near Erin Corner, WI
Chevrolet Spark Near Erin Corner, WI
Chevrolet Sonic Near Erin Corner, WI
Chevrolet Cruze Near Erin Corner, WI
Chevrolet Malibu Near Erin Corner, WI
Chevrolet Impala Near Erin Corner, WI
Chevrolet Volt Near Erin Corner, WI
Chevrolet Bolt Near Erin Corner, WI
Chevrolet Trax Near Erin Corner, WI
Chevrolet Equinox Near Erin Corner, WI
Chevrolet Traverse Near Erin Corner, WI
Chevrolet Tahoe Near Erin Corner, WI
Chevrolet Suburban Near Erin Corner, WI
Chevrolet Camaro Near Erin Corner, WI
Chevrolet Corvette Stingray Near Erin Corner, WI
Chevrolet Camaro ZL1 Near Erin Corner, WI
Chevrolet Colorado Near Erin Corner, WI
Chevrolet Silverado 1500 Near Erin Corner, WI
Chevrolet Silverado HD Near Erin Corner, WI