Ford Dealer Near Taylors Falls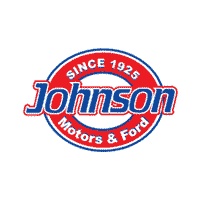 With a long history in the automotive business, the Ford Dealer near Taylors Falls prides itself on the ability to adapt to the changing needs of customers over the last 100 years. Flexible and ready to listen to your needs, the staff at Johnson Ford of New Richmond have the full range of great value Ford products available for your selection. Conveniently located with competitive finance and a fully equipped service department on site, this is your one stop dealership. Call, email, or drop in and discover all the benefits that a new Ford can offer you.
Ford Flex Near Taylors Falls
Aptly named, the Ford Flex near Taylors Falls makes transporting up to seven a breeze. With up to 83.2 cubic feet of stowage and an exterior that makes a statement, the Flex is for those that crave a safe and feature packed vehicle for transporting the family. With three models to choose from, the Flex can be exactly what you need it to be. The full-size SUV just got interesting.
Ford Explorer Near Taylors Falls
With stylish looks and confident capability, the Ford Explorer near Taylors Falls allows you to live in the moment and go wherever life takes you. Best in class horsepower is at your command, as is the voice activated infotainment and communication system. The intelligent 4WD, the terrain management system allows you to approach your adventure with confidence and care. Don't you deserve the Ford Explorer?
Ford Expedition Near Taylors Falls
Offering more for those who demand more, the Ford Expedition near Taylors Falls delivers in all areas. More space, more power, and the most flexible 121.5 cubic feet of maximum cargo space on the market. With room for eight and available in 2WD or 4WD, you can choose the configuration that suits your needs, not ours. Best in class towing gives you the ultimate vehicle for weekday work and weekend fun.
Other Ford Models Near Taylors Falls
Ford Fiesta Near Taylors Falls
Ford Focus Near Taylors Falls
Ford Fusion Near Taylors Falls
Ford C-Max Near Taylors Falls
Ford Mustang Near Taylors Falls
Ford Taurus Near Taylors Falls
Ford EcoSport Near Taylors Falls
Ford Escape Near Taylors Falls
Ford Transit Passenger Wagon Near Taylors Falls
Ford Edge Near Taylors Falls
Ford F-150 Near Taylors Falls
Ford Super Duty Near Taylors Falls
Ford Transit Connect Near Taylors Falls
Ford Transit Chassis Cab Near Taylors Falls
Ford E-Series Cutaway Near Taylors Falls
Ford Transit Cargo Van Near Taylors Falls
Ford Chassis Cab Near Taylors Falls
Ford F-650-750 Near Taylors Falls
Ford GT Near Taylors Falls
Ford Shelby GT350 Near Taylors Falls