Ford Dealer Near Stillwater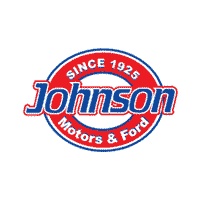 When you visit the Ford Dealer near Stillwater, the first thing that you will notice is the quality of staff that are there to greet you. In all departments of this dealership, great customer service is no accident. With over 100 years of history, Johnson Ford of New Richmond draws on the adaptability and attention to detail shown by the founding owner all those years ago. Experience the commitment to caring for customers for yourself and take advantage of the Johnson Ford Sale Price.
Ford C-Max Near Stillwater
Smart, smarter and smartest, the Ford C-Max Near Stillwater offers best in class horsepower and passenger volume. The unassuming hybrid comes in two models and the choice of a standard hybrid or plug-in option. You can get economical on your terms with hybrid architecture that allows the gasoline powered engine and generator to work together to deliver more power, torque, and mileage.
Ford Mustang Near Stillwater
The true champion of the Ford range, this vehicle needs no introduction. Delivering a modern twist on the American classic, the Ford Mustang Near Stillwater is here to appeal to those who are lifelong fans and a new generation. Customizable and adaptable, the Mustang takes all that Ford has learned along the way and delivers it at your fingertips and feet. With the right looks, handling, and sound, the Ford Mustang is a piece of history that is making a very welcome repeat.
Ford Taurus Near Stillwater
Mature and bold, the Ford Taurus Near Stillwater is demanding. You will look, you will sit, and you will be very surprised. With four models on offer and a sophistication that permeates them all, you will enjoy soft touch materials, heated and cooled seating, and all wheel drive traction for a confident drive. A voice activated touchscreen allows you to send and receive information on the go and keep in touch with smartphone connectivity. Take a bold step with the Ford Taurus.
Other Ford Models Near Stillwater
Ford Fiesta Near Stillwater
Ford Focus Near Stillwater
Ford Fusion Near Stillwater
Ford EcoSport Near Stillwater
Ford Escape Near Stillwater
Ford Transit Passenger Wagon Near Stillwater
Ford Edge Near Stillwater
Ford Flex Near Stillwater
Ford Explorer Near Stillwater
Ford Expedition Near Stillwater
Ford F-150 Near Stillwater
Ford Super Duty Near Stillwater
Ford Transit Connect Near Stillwater
Ford Transit Chassis Cab Near Stillwater
Ford E-Series Cutaway Near Stillwater
Ford Transit Cargo Van Near Stillwater
Ford Chassis Cab Near Stillwater
Ford F-650-750 Near Stillwater
Ford GT Near Stillwater
Ford Shelby GT350 Near Stillwater