Ford Dealer Near Forest Lake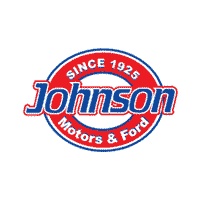 At Johnson Ford of New Richmond, you are in for a surprise. The purchasing experience delivers a respectful and mutually beneficial outcome to upgrading your vehicle. Johnson Ford of New Richmond belongs to a dealership group with over 100 years of experience ensuring that customers take home a vehicle that suits their needs for a price that puts a smile on their face. Taking care of cars and the people that own them is what drives them. If you are looking for a new Ford, you don't have to look any further.
Ford Fiesta Near Forest Lake
Stylish and full of fun, the Ford Fiesta is ready to take on the task of keeping up with your lifestyle. With plenty of choices on offer, the Fiesta is customizable to suit your needs and personality. You get all the tech and safety features that you expect on the bigger cars and an economical, city-centric drive to boot. A rear camera and electronic stability control give you a confident drive.
Ford Focus Near Forest Lake
With a history bred in the forest rallies of Europe and the availability of sedan and hatch body types, the Ford Focus delivers a vehicle that is compact and capable. If that isn't enough to seal the deal, the availability of the zero-emission Focus Electric will appeal to those that are looking for an alternative fuel source. Full of fun and features, you will go further in one of ten Focus models.
Ford Fusion Near Forest Lake
Innovative and stylish, your wish is our command in the Ford Fusion. Comfort, performance, handling, and modern convenience, this mid-size vehicle is available with a 2.7L EcoBoost V6 or a clever hybrid energy system to deliver you to your destination. Don't accept second best. When you test drive the Fusion, you will experience all the features that you are looking for wrapped up in an eye-catching sedan.
Other Ford Models Near Forest Lake
Ford C-Max Near Forest Lake
Ford Mustang Near Forest Lake
Ford Taurus Near Forest Lake
Ford EcoSport Near Forest Lake
Ford Escape Near Forest Lake
Ford Transit Passenger Wagon Near Forest Lake
Ford Edge Near Forest Lake
Ford Flex Near Forest Lake
Ford Explorer Near Forest Lake
Ford Expedition Near Forest Lake
Ford F-150 Near Forest Lake
Ford Super Duty Near Forest Lake
Ford Transit Connect Near Forest Lake
Ford Transit Chassis Cab Near Forest Lake
Ford E-Series Cutaway Near Forest Lake
Ford Transit Cargo Van Near Forest Lake
Ford Chassis Cab Near Forest Lake
Ford F-650-750 Near Forest Lake
Ford GT Near Forest Lake
Ford Shelby GT350 Near Forest Lake