Johnson Ford of New Richmond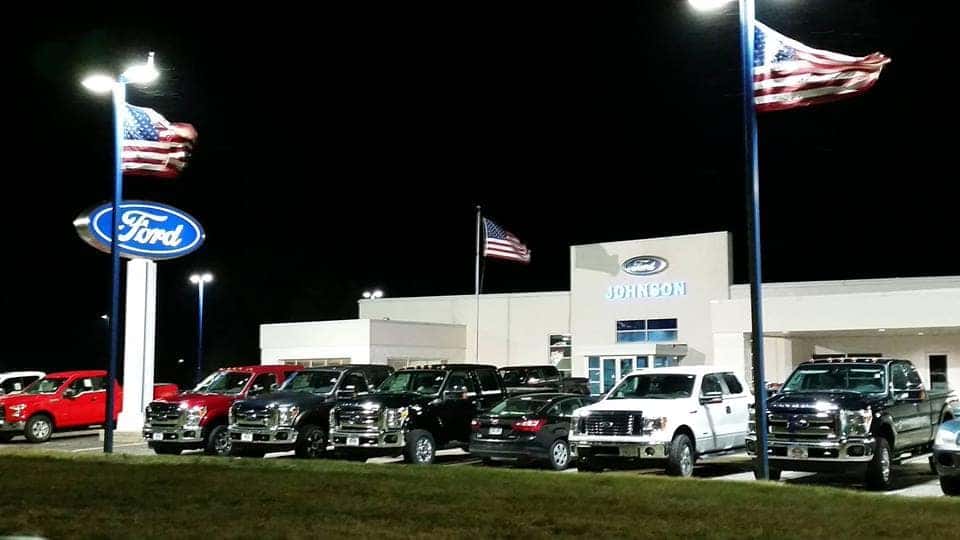 Johnson Ford of New Richmond
1400 WI-64, New Richmond, WI 54017
Local: (715) 246-2561
Sales: (866) 945-8283 Service: (877) 286-8957 Parts: (877) 316-5458
Our love of new and used Ford is what drives us to deliver exceptional customer service at our showroom and service center in New Richmond. The crisp, clean smell when you first open the door on a new Ford F-150 is what dreams are made of. But our passion goes beyond our love of Ford. We are also passionate about helping our customers each and every day. We welcome you into the Johnson Ford family by being considerate, friendly, and upfront at our car dealership. We don't like unfriendly surprises ourselves, so we aim to alleviate any surprises when you are buying or servicing your vehicle.
Ford Service and Repair in New Richmond, WI
For service, we always want to do it right the first time, and that comes from the level of passion and expertise that you can only find from really great technicians. Each of our technicians goes through rigorous training, that's why they are at Johnson Ford. But the training goes beyond the classroom or computer at Johnson Ford. By working as a team and being early adopters of many new tools we are able to properly diagnose problems quickly, and keep you safe.
New Ford Leases and Used Ford For Sale
For many buyers, if not most buyers, that monthly payment is what determines what vehicles they are interested in. Staying within a budget is super important, which is why we lay out all the cards and give you options to choose from. By seeing your options of leasing or buying, and also understanding the difference between financing a new versus used Ford, you can make the most educated decision for yourself. We want to take out the questions in your shopping process, and give you the tools you need to find the right match.